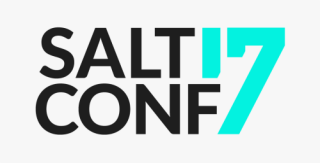 Last week SALTCONF17 took place at Salt Lake City and I was one of the attendees of this great event which included 2 days of pre-conference training and 2 days of conference.
Salt Palace Convention Center was the chosen place for this conference that included 60 keynotes and breakout sessions with dozens of SaltStack use cases presented by SaltStack users and in-depth tech talks from the SaltStack developers and experts.
The SaltStack Certified Engineer exam was available to attendees that took the pre-conference training (learn more about the SSCE certification and exam here).
During those days I had the opportunity to learn more about SaltStack best practices, architecture, and also about SaltStack Enterprise which includes a great web GUI that simplifies the management and usage of SaltStack.
In openATTIC we consume a lot of services from DeepSea, using the Salt REST API.
This means that we work very closely and also contribute to this SaltStack based solution to deploy and manage ceph clusters, so it was really nice to have the opportunity to spend some time with the SaltStack community.
Sponsored by companies like SUSE, Adobe and DigiCert, the SaltConf17 conference also included a party with some VR gaming, food, drinks, and awesome swag from SaltStack and sponsors.
I took some pictures that I would like to share:
At the end of the conference we also had a great open Q&A with Thomas Hatch, the creator of SaltStack.
In summary, SaltConf17 was a very good conference to attend and Salt Lake City is a pretty nice place.