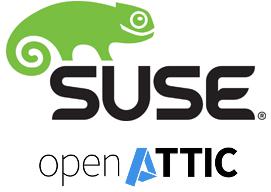 You may have seen today's announcement, that the openATTIC development team has joined SUSE, and with this SUSE has taken over the corporate sponsor role from openATTIC's parent company, it-novum.
I'd like to share my view about what this means for openATTIC and the community and ecosystem around the project.
First off, the license of the software or openness of the development process won't change. Quite the contrary: SUSE is fully committed to keeping openATTIC licensed under the GPL and growing the community around the project.
You will still be able to freely use it without arbitrary restrictions for your Ceph and "traditional" storage management needs.